Mobile app testing is time consuming and expensive, and very critical to ensuring your customer have a positive experience when they use your mobile applications.
Mobile app testing presents unique challenges. There are trade-offs that you need to consider and choices that you need to make regarding the mix of different techniques and methods that will be used in mobile app testing.
Testing your apps across multiple devices is more important than ever to get a bug-free product.
TestPRO provide the first Mobile Testing Lab in Egypt with a set of high-end devices to facilitate your test and this is will help you in: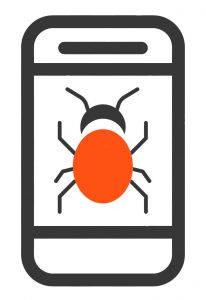 Test on a range of devices: The number of mobile devices grows every day, bringing with it a range of screen sizes, resolutions, processing power, etc. You'd need a warehouse to store all these devices.
Test on real devices: Emulators and simulators simply don't cut it. Fingers on touchscreens are much different than mouse clicks and real devices aren't clean well-maintained systems. But to house all the devices you would need for testing.
Outdated / Updated Software: Not everyone regularly updates their operating system. Some Android users might not even have access to the newest version. How does your app behave on older OS versions?
MATS Quadrant …
Mobile App Test Strategy is an innovative collection of best practices based on multiple standards and our consultant experience to solve many challenges to a good extent and help to reduce the risk of failure.