Recruitment
TestPRO vision is to prepare skillful calibers and help companies to improve and maintain the software testing concept. And this is what we did through 5 years of successful operations.
Our mission is to help software companies to achieve a high level of customer satisfaction through our efficient and effective testing practice and services.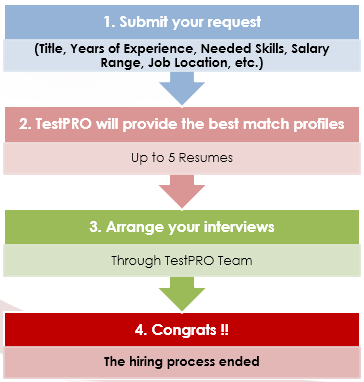 TestPRO now brings new service to its valuable customers.
We offer you the following:
Post your Job on our website.
A pool of test professionals.
Waiting for your call for more details.
Test Professionals, Hurry up and post your CV now ...